Get your free SIM the next day

Order your free giffgaff SIM card through this page to get £5 extra credit when you activate your SIM. Get your order for a free giffgaff SIM before 5.00pm for next day delivery. It's just that simple.
giffgaff free sim
free sim card
giff gaff order sim
order giff gaff sim
order giffgaff sim
sim card number
free payg sim
free giffgaff sim card
order payg sim
buy a new sim card online
buy free sim card
free sim card with free credit
free vip number sim card
Free VIP number
new number sim
order your free sim card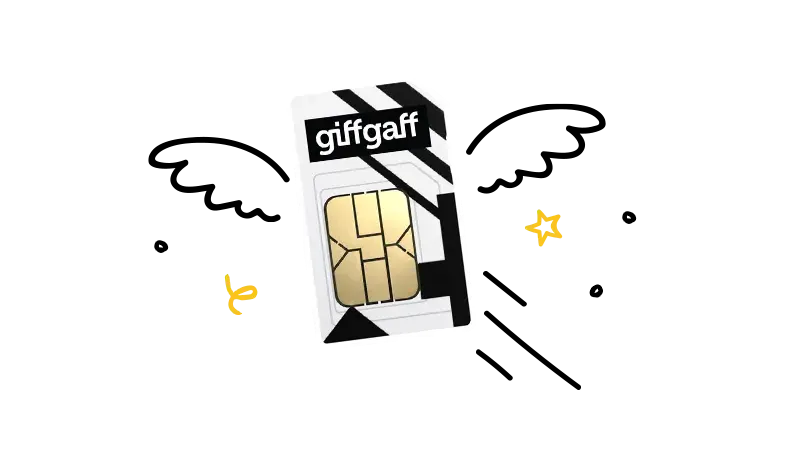 British Numbers recommends giffgaff
SIM only plans are bundles of data, minutes and texts.
Keep in touch with your friends with free calls & texts to giffgaff numbers.
Flexible monthly plans give you the freedom to change your plan from month to month.
Get your SIM the next day when you order before 5pm, Mon-Fri.
Activate your SIM at giffgaff.com
giffgaff SIMs come in 3 sizes and fit any phone. Winning.
Switching networks is easier than ever. Just text PAC to 65075 and have your PAC code ready to use after you've activated your giffgaff SIM.
Simply, a goodybag is your monthly allowance of data, minutes and texts. Each month you choose which one is best for you, or you can have the same one recurring every month.
It's never fun running out of data, especially when you really need some, which is why giffgaff gives members a little extra. Once you've bought your third goodybag, giffgaff will boost your data by 1 GB whenever you purchase a £10, £12, £15 or £20 goodybag.
giffgaff plans can be used in the EU and selected destinations just like you use them at home and at no extra cost. Enjoy our low rates when calling outside the EU and selected destinations. Happy travels.
You'll always have a giffgaff member to support you through any issues 24 hours a day, 7 days a week. After all, giffgaff is the mobile network run by you.
Earn Payback points by helping someone figure things out on the community or by bringing new members on-board, and many other things. It's giffgaff's way of saying thank you for being an awesome member.
British Numbers recommends giffgaff as our preferred network of choice. One of the younger virtual networks running on O2, giffgaff is a digital disrubtor in an old-fashioned. Security is second to none with giffgaff. You have complete control through the online account. They conveniently remind you of important actions. These are only some of the many amazing features that make giffgaff our favourite.
Give giffgaff a chance, what are you waiting for?